Premium Cloud
For the best performance!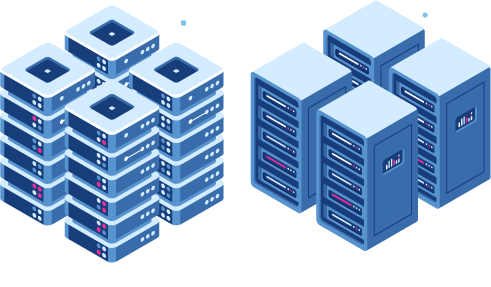 Secure, Fast & Affordable
Our Premium Cloud Plans Offer Everything You Need For a Successful Web Journey
Small and Sleek Package For Starting Powerful!
Double Performance, Double Resources!
Hypercharged Package For Established Websites
Our Premium Cloud Plans Offer Everything You Need For a Successful Web Journey
Technical Dedicated Support
Yes, we do staff the best, all our support persons are ready 24/7 to assist you with any issue you might face while working on your website with our hosting.
Secure Daily Offsite Backups
We backup all our servers to Amazon's Premium S3 storage every day, so forget about losing your data, ever!*
All our plans come with FREE Migration to our servers, we don't charge a penny to migrate from your old host to our super fast servers!
Each plan has his own uniqueness and flavour! Go on and choose the one you like!
Seriously the best! So fast and reliable! Gets me out of trouble every time! Wouldn't know what to do without him! Highly recommended!!!!!!!!
I will be using him again, his work is amazing and the wordpress themes he has created are great and updated. He completed the work before the deadline and the site is my best site yet. This developer is the best wordpress designer I used on Elance/Upwork ever.
Very happy with the contractor. He's got advanced skills in PHP and is willing to work hard to achieve the result. This was a difficult project but everything was completed to a high standard. Definitely will hire again.
Absolute pro. Amazing proactive communication. I have hired him twice now. Results are incredible. I will definitley be using him again and I recommend him highly to anyone looking for HTML email and Create Graphic design. Highly creative, thinks outside the box, and comes up with quick great ideas. I am going to ask him to do a WordPress next.